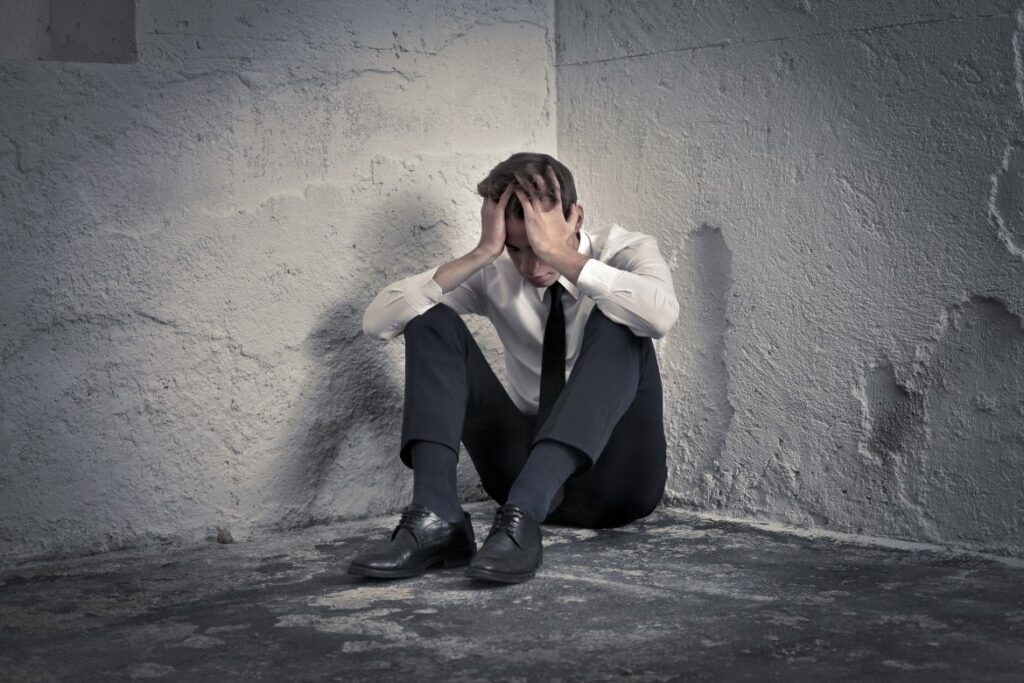 Before we dive into understanding why porn is addictive, let's first discuss what porn addiction actually is. In theory, porn addiction is when you continue to watch it even if you don't want to. If the obsession interferes with your daily life, relationships, and work, know that you are addicted to porn. In the medical world, scientists debate if an obsession with porn is an addiction or not. According to the WHO, compulsive sexual behavior is considered a mental illness. While this doesn't necessarily mean porn, repetitive sexual activities that become central to your focus to the extent that you neglect your personal and social responsibilities are considered a mental health issue. Continue reading this article to learn more about porn addiction, its symptoms, and its treatment.
Signs You Are Addicted to Porn
Whether or not you're addicted to porn, watching pornography daily can make you crave sex. Most individuals turn to porn when they're upset or struggling at home or work. Some experts also believe that dissatisfaction in relationships and heavy use of porn are interconnected.
Watch out for the following signs that suggest you are addicted to porn:
According to Carmen Watt, author of Why, "Children and youth are more vulnerable to pornographic images than adults because of mirror neurons in the brain, which convince people that they are experiencing what they see. Mirror neurons play an important role in how children learn. Children learn in large part by imitation, with mirror neurons involved in the process of observing what other people do and imitating those behaviors. Pornography may have stronger effects among children and youth than any other form of media because it shows a much higher degree of sexual explicitness."
Risk Factors Associated With Porn Addiction
Being addicted to pornography can have a negative impact on your brain. For example, those who continue to watch porn can experience a range of mental health disorders. They become agitated in the long run and often isolate themselves from their family and friends.
Having experienced sexual abuse and porn addiction at an early age, Ms. Watt explains in her book, "I felt isolated. Fear became my shadow. My brain formed a path, and through the years that path has been dug deep into my mind. It did not leave much room for school and normal childlike things. I was an underperformer, undiagnosed with dyslexia. I developed learning disabilities and could not concentrate or focus to finish any task. I had a damaged brain as the result of pornography."       
You can also develop brain diseases like dementia or epilepsy if you're unable to control your sexual desire as a result of porn. Furthermore, addiction to porn can change the way your brain circuit works. You will keep seeking porn to get the same level of enjoyment every time.
Causes of Porn Addiction
Ease of Access – porn is a click away. Thanks to the internet, one of the major causes that people watch porn is due to its ease of access. You can literally search for porn using the internet and have to spend no money to satisfy your compulsive urges.
Privacy- addiction thrives in privacy. Unfortunately, many children and teenagers get addicted to porn at an early age because they have their own private rooms. In order to prevent their children from getting addicted to porn, parents must ensure their children share a room. This might make them think twice before watching porn.
Mobile phones – children who get their own mobile phones at a young age are more likely to view stuff they should not. Thus, parents must ensure to check the privacy options in the phone before handing it out to their kids and block all sites that might show porn.
Talking about her porn addiction, Ms. Watt wrote, "I believe very few parents know that viewing pornography at a very young age is traumatizing to a small child. It is abusive and destructive. This very destructive behavior continued, and shame and guilt filled my mind every single day. I felt deprived as if something had been stolen from me. I was very mad, mad at myself. This was all my fault. I wish I had never been placed in that position. I had to blame someone, and I could only blame myself. I did not want to be a bad child and blame my parents. So, I stuck with the fact that only I was to blame. I was flawed mentally."
Therefore, to keep children from blaming themselves, it's optimum that parents pay attention to their children's behavior at home.
Treating Porn Addiction
Like anything else, porn addiction is treatable and conquerable. You need to have a strong will and a mindset to let go of your inner  . Nevertheless, many children with a strong will still find it challenging to talk about their trauma. This is where adults have to play their role. Parents need to check on their children more often. They must understand their triggers and register the warning signs and help them speak their mind. You see, things gets easier if you have people that walk alongside you on your road to healing. Trying to fight this battle on your own will only extend this burden. Here are some of the most effective ways you can overcome your porn  :
Set Protection on Your Mobile– parents who find their children are addicted to porn can consider screen time management options on their children's mobile. This only allows children to access their phones for a limited time. You may also consider blocking all porn websites to not give in to your temptation.
Seek Therapy- therapy is a certified way to overcome your addiction. For example, Cognitive behavioral and commitment therapy can help you identify problems, work on your mental health, and learn the way to overcome your addiction.
Antidepressants- consult a doctor for your addiction before things get out of hand. Your healthcare practitioner might prescribe you antidepressants to treat anxiety, depression, and other compulsive disorders that are associated with addiction.
Mood Stabilizers- while mood stabilizers are commonly used for treating bipolar disorder, they are also effective to help people overcome their compulsive sexual urges.  
Conclusion
"I blamed my parents for a very long time. I blamed my mother, and who would not? I received no help, no treatment, no affection or understanding. Everyone carried on with their lives as they did before. I also had to go on with my life without counseling or intervention. I had no tools to cope or no one to teach me how to process what I had gone through. How does anyone recover from that without any help?
Well, you do not.
You just live with it.
I just lived with it.
But the pain never went away." –Carmen Watt
Being addicted to porn at an early age can literally ruin your life. If you're not too careful, you might end up blaming yourself and your loved ones for the rest of your life. Read Carmen Watt's book "Why?" to know how she dealt with her porn addiction and what enabled her to overcome her past trauma. Her experience might inspire and help you do better in life. 
Available on Amazon and your nearest bookstore, "Why" is a unique story about a little girl who experienced porn addiction and sexual abuse at an early age. Buy a copy today and prepare yourself as you are about to get answers for a lot of Whys in your life!